CONNECTING THIRD SECTOR ORGANISATIONS WITH COMMERCIAL PROPERTY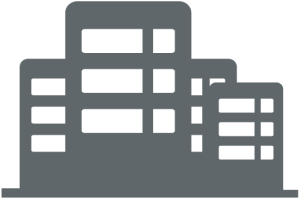 3rd Sector Properties is a professional property management organisation that works closely with both businesses and charities. We consist of a committed team of professionals, who are personally dedicated to sustainable property management as well as to third sector causes and social entrepreneurship. As a socially conscientious organisation, we specialise in creating shared value between businesses and charities. Our main objective is to connect business with charities who benefit from utilising space. By doing so, we provide businesses with valuable services, whilst helping charities, and thereby benefiting the community.
Over 1.8 million square feet is currently let to charities we have introduced.
With our many years of experience, both in the property field and third sector, we have been able to tailor a number of solutions that centre on financial and social sustainability. For more information about our services, please contact us for a flyer.
We operate as a 'non-profit' company, which means that we focus on delivering high quality service rather than driving profit for shareholders. This separates us from our 'for-profit' competitors. Because we have no shareholders to satisfy, we are able to make our stakeholders our priority. Hence, 100% of our attention goes to helping the individual people we work with. Our aim is to make your day just a little bit easier, so that you can get on with the activities that are really important to you and your organisation.
We believe in sustainability – both social and financial. We strive to provide solutions that are valuable to both the community and the business sector.
Our mission is to make it easier for businesses, charities and social enterprises to navigate the market place. We strive for complete transparency and knowledge share with landlords, charities and social enterprises alike. Our main objective is to use our knowhow of business processes in the property market, to create a situation, where all parties prosper.
A market where knowledge is shared, everyone is heard and mutually beneficial solutions are created.
"3rd Sector Properties have a strong charitable focus, but it has been their professional attitude, openness and flexibility to handle a variety of property related requirements that has really impressed."
"3rd Sector Properties were able to introduce us to great vacant office space, just outside Birmingham city centre that fitted our budget. The low initial costs meant that we could expand our operation. 3rd Sector Properties helped us through the whole process, from early interest to Lease completion, negotiating on terms and working with the Landlords representatives through the duration of the Leases – we couldn't have done it without them!"
"I found the advice and guidance provided by 3rd Sector Properties to AirDropBox to be of great value throughout the process from initial property requirements and heads of terms right the way through to finalising the lease.
Very grateful for the support provided."
PROPERTY SOLUTIONS TAILORED TO YOUR NEEDS
Want to stay up to date with our latest news?
Sign up to our mailing list today